Rumford Productions, located in Middletown, is an independent video/multimedia/web production company providing expertise in video production, web design, motion media and live event coverage. Our work has been seen on local and national television as well as within Fortune 500 companies.

Let Rumford Productions show you how to effectively use the power of video to promote your products or service. Call our toll free number today for a free consultation.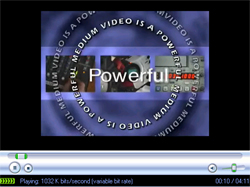 Click here to see the power of video demo.

"2009 will be the year of IP video" - NETWORKWORLD
Read article

What's new with Rumford Productions? Click here.

Rumford Productions
1015 Central Ave.
Middletown, OH 45044
Phone: (513)424-2259
Toll Free: (877)438-2259
General Information info@rumfordproductions.com
NEW